Why a Genomic Test Like the Genomic Prostate Score® (formerly Oncotype DX GPS) test?
Clinical features alone may not show the whole picture
Biopsy alone does not always accurately differentiate candidates for active surveillance.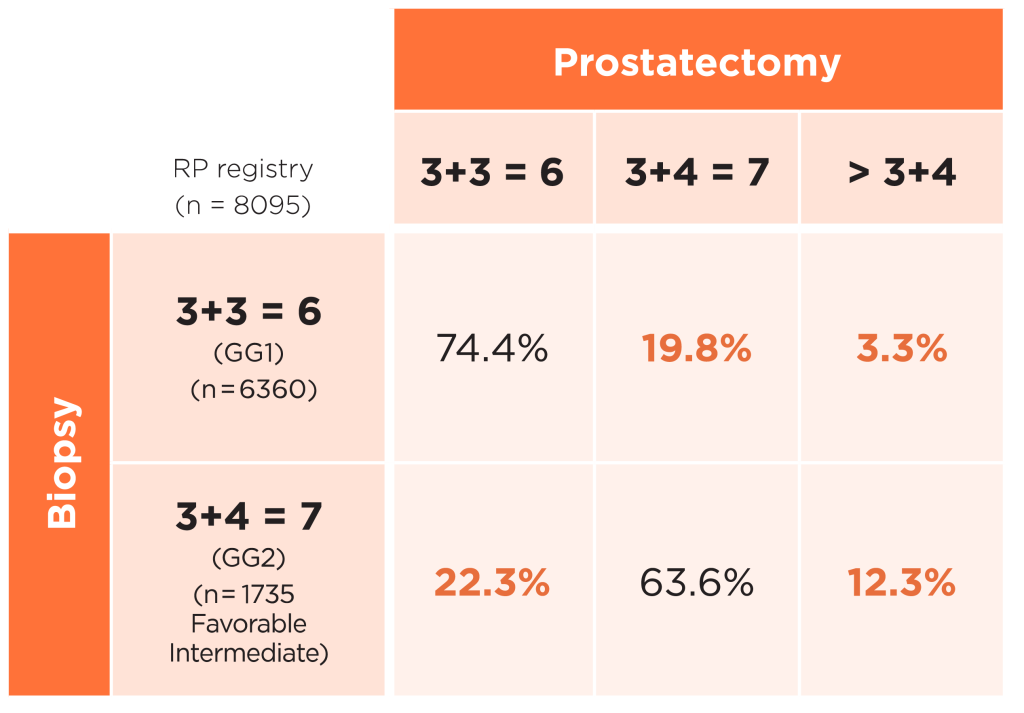 GG = Grade group; GS = Gleason Score; RP = radical prostatectomy
~1 in 4 patients with a GS 6 at biopsy had more aggressive disease (GS >=7) at surgery1
~1 in 5 patients with a GS 7 at biopsy had less aggressive disease (GS 6) at surgery1
Biopsies often do not accurately categorize risk because of tumor heterogeneity, multifocality, and undersampling in prostate cancer.2
More accurate measures of tumor aggressiveness lead to more treatment decisions.
GENETIC VS GENOMIC
Genetic tests screen for inherited risk factors or spontaneously arising mutations. They can help identify the risk of getting cancer or how a tumor may respond to certain therapies.3
Genomic tests examine gene expression levels within a sample of tumor tissue. They provide information about the tumor's biology and aggressiveness.3
What elevates the GPS test above other tests?
Tissue-based genomic assays vary in their validation data to predict long-term and short-term outcomes. They also differ in the ability of their results to help guide the active surveillance decision in low-risk and favorable intermediate-risk patients.
The only assay designed for critical treatment decisions in clinically low-risk, early-stage prostate cancer
Bring together biology, validation, and endpoint insights to soar above the competition: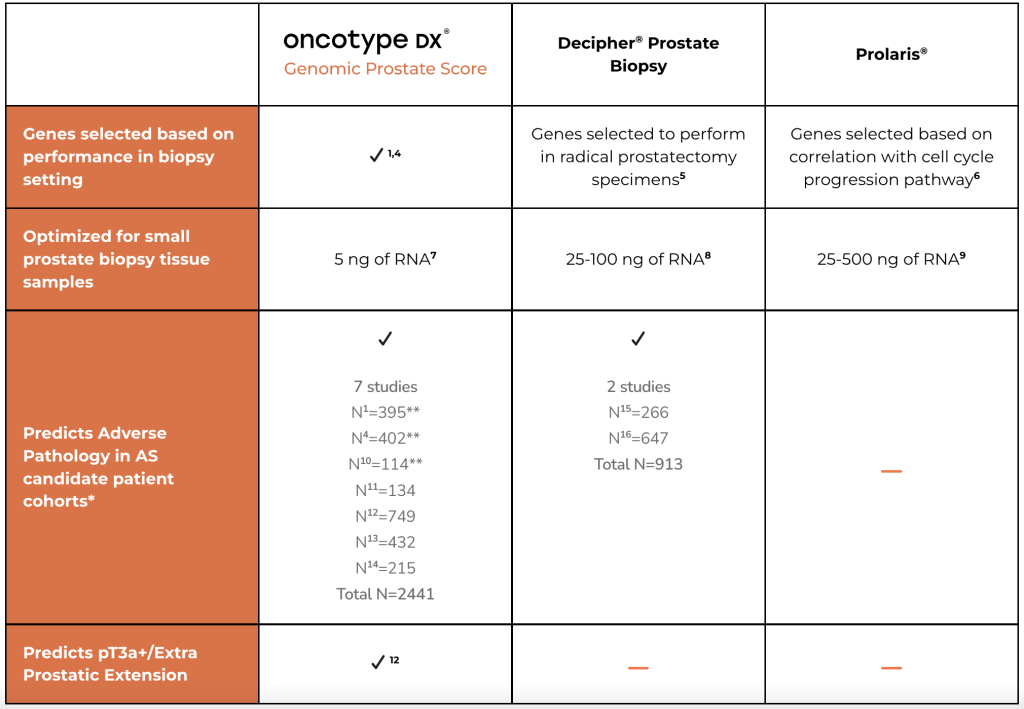 *Studies performed in biopsy samples from clinically low risk and/or AS-candidate patient cohorts
**GPS Validation Studies